Leander Paes has been serving the nation for quite a bit now. He is arguably India's best known tennis icon. For Leander Paes age is not a constraint it is just a number. Leander Paes always had the talent and the right attitude to keep surging forward over these years. He took a wise decision years ago, that he was not a singles material and from then to date he is a specialised doubles player.
Leander Paes and Mahendra Singh Dhoni has one thing in common. Whats that??
Fast hands. He is also remarkably fast across court. He knows his strengths and weakness, so he plays and trains accordingly. Even at this ripe age of 40, there is something he has managed to retain, that's the focus in the game and his razor sharp reflexes. These reflexes makes him one of the hot properties in the doubles event.
Paes is no young kid. Yes he is 40 but to him what matters is how he feels about his game. As of now he feels positive about his game and motivated he is. The moment when he starts to feel negative and his motivation levels come down he will call it a day to the Tennis court.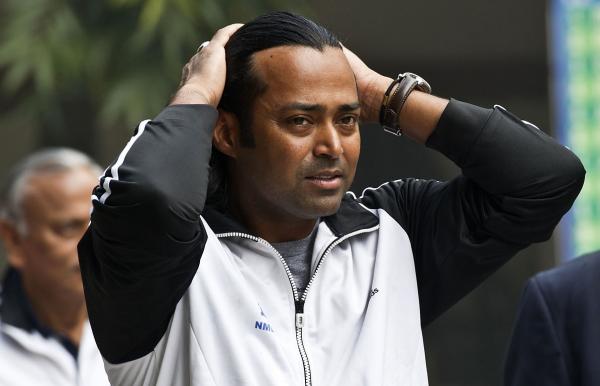 A good sportsman is someone who uses not just his talent but his intelligence too. Paes is one such sportsman who identified very early in his career that he didn't have the attributes to be considered as a singles player on a consistent basis. As a singles player, my memory of Paes is him being the bronze medalist at the Atlanta olympics in 1996 where he competed against the likes of legends like Andre Agassi.
Leander Paes, by winning the U.S Open has at least for the time being outclassed another 40 year old, who is in the midst of unwanted controversy. He is none other than the carrier of atleast 90% of the cricket batting records – Sachin Ramesh Tendulkar.
Sachin Tendulkar has played 198 test matches and 463 one – day internationals not withstanding the 91 t20 matches he has played. For the common man, 198 is just a number but what they need to know is it makes for close to 990 days of cricket. Tendulkar is blessed with an astute cricket mind,  Tendulkar set about doing what it took to become one of the best batsmen in the world. His greatness was established as early as in 1989, when the 16 year old made his test debut.  He was hit on the mouth by Waqar Younis but continued to bat, in a blood-soaked shirt. His first Test hundred, a match-saving masterclass at Old Trafford, came when he was 17, and he had 16 Test hundreds before he turned 25. In 2000, he became the first batsman to have scored 50 international hundreds, in 2008 he passed Brian Lara as the leading Test run-scorer, and in the years after, he went past 13,000 Test runs 30,000 international runs, and 50 Test hundreds.
Leander Paes and Sachin Tendulkar have had their share of injuries during their illustrious career. Sachin Tendulkar has had his back problems and his long battle with the tennis elbow. Even though he took a decision considerably late, it was an effective one too. Tendulkar quit one day internationals and T20s to concentrate more on the truest format of the game and prolong his test career. He also realized the need  to spend more time with the family who, in the past have been seeing him more on the television than in person. The decision was a well initiated one and the timing was accurate too. Leander Paes, on the other hand has had his brain problems in the past but despite of all that he is now a fresh 40 year old maintaining the focus and commitment that even a Roger Federer will feel jealous about.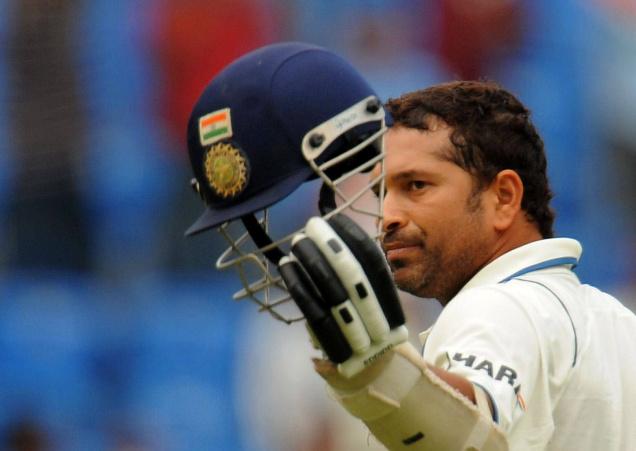 Sachin Tendulkar is at the crossroads of his last few months in cricket. Tendulkar has been having a lean patch for sure, but he can draw inspiration from Leander Paes who won the U.S Open recently and has done the country a ton proud. With the series against West Indies announced where India play two tests, Tendulkar will look to draw inspiration from Leander. Not that Sachin Tendulkar needs some inspiration, for a man whom has carried the burden of expection for 24 years. If Sachin can learn something from Leander, the next few months could be fruitful for the maestro and prove to the entire world and the cricket pundits coming for his head that "AGE IS JUST A NUMBER".