No one in 2002 thought that a 26 years old Aussie could leave a huge impact upon F1 racing. His journey from a ball boy of a rugby team to become a legendary driver of a champion team is spectacular. The laurels that he brought to his country, despite not winning the "Australian Grand-prix" is commendable.With a child-like serenity on his face and his intense driving makes him unpredictable during the races. His driving replenishes the memory of Jacky Ickx..He has been one of the most consistent performer in the modern-day racing. 11 poles , 9 wins & 38 podiums are enough the describe the calibre of this driver. He is one of the most unfortunate driver, being so close to the championship, he was deprived by few points thrice in his career. After being a part of Red Bull his career took a substantial leap over his previous achievements. In 2009 he was 4th while in 2010 &2011 he secured 3rdspot in the championship. His contribution all these years reflected in the constructor championship which the Red Bull won. The arrival of "gifted & talented" Sebbastian Vettel put him as a second driver in the team, despite of being senior. He didn't had great moments with his team-mate but it didn't reflected into his performance. Even though Red Bull became triple world champion by the combined efforts of both the drivers, but Webber didn't receive the appreciation which Vettel got.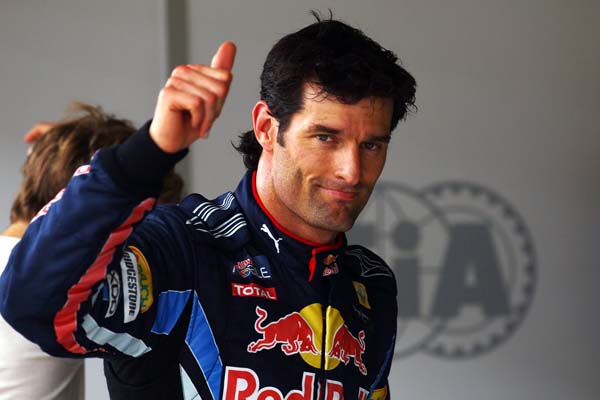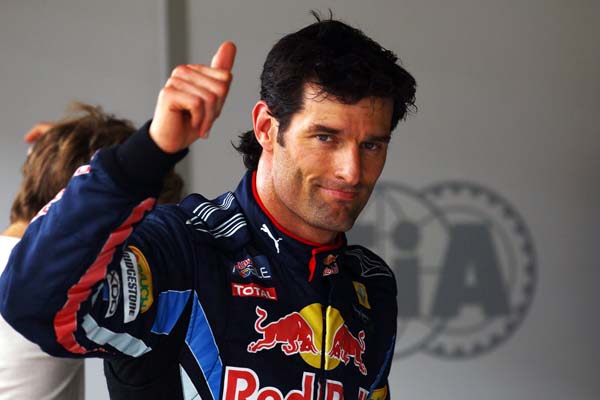 Despite of his glamorous and hectic schedule all over the year he has been a family man, and devoted as much time he got to his family.
Mark Webber is not only a sincere and hard-working driver, but a man with a big heart too. He has organized trek challenge as a fund-raiser over the years for cancer patients in his country.
Now with Webber leaving this season, he would be succeeded by Daniel Riccardo who has a big shoes to fill in. "After the Red-Bull's KNIGHT bids his farewell it would be interesting to see how the dynamics will set upon next season in Red-Bulls camp.