For a while India has not been able to produce  Quality Fast bowlers and they often go for runs even on wickets suited for bowling. Let us see ,one of the few reasons why,we don't produce enough fast bowlers
NO PROPER MANAGEMENT OF FAST BOWLERS
Our bowlers ,play around the clock 360 degree the whole year. Let us take Bhuvaneshwar Kumar and Shami Ahmed, they are playing non stop cricket right from Australia ODI's ,West Indies tests and ODI's and now ODI's against South Africa, where is the rest for these bowlers. Compare our bowler management with australia, they have the bowlers as ODI specialists & test specialist. Clint Mckay, James Faulkner & Coulter-Nile mostly play ODIs and they manage Mitchel Johnson's workload in both the format and Peter Siddle and Ryan Harris are test specialists. So it is upto the selectors of India to make a pool of players for longer-version of the game and shorter version of the games. This allows the bowlers to get the much needed rest and their form will also improve.
ZAHEER'S  SELECTION IN TEST CRICKET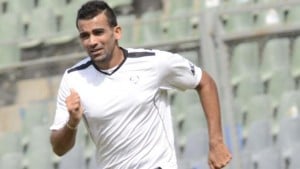 Zaheer Khan is already 35 years old,he will give his best for 3-4 tests at a time. But after that his body won't sustain and seeing India playing 2 tests against New Zealand, 5 tests against England and 4 tests against Australia, it is very difficult for him to play test cricket continuously considering his age. Our ODI team requires an experienced bowler and bowler who could bowl well at death. So restrict Zaheer to ODI's till 2015 WC. He can bowl ten overs without any problem and keep him as bowling coach for India in test cricket and play him alone in the ODIs.
X FACTOR: UMESH YADAV, VARUN AARON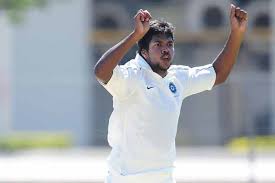 Umesh Yadav has played around 27 ODIs for India and has bowling average of 40+ in ODIs and an economy above 6 and also his List-A record is pretty much the same, which shows that he is not meant for ODIs where as he clearly has a good first class record. So restrict Umesh yadav in tests and with India about to play around 10 tests next year in overseas, Umesh would be a handy bowler. Next bowler who could bowl close to 150km/hr is Varun Aaron, he just made a comeback in domestic cricket after 8 months after Injury. Let us play him as a ODI specialist.
THE NEXT FAST BOWLING ALL-ROUNDER: RISHI DHAWAN
He could be the fast bowling all-rounder that India has been looking for. He has a batting Average of 40+ in First Class cricket and bowling average of 23. It is ideal to use him as a Test specialist and play him along with Ashwin (who too bats well).
LIST OF TEST AND ODI SPECIALISTS.
TESTS SPECIALISTS: Umesh Yadav, Ishanth Sharma, Shami Ahmed(if he plays test series rest him for subsequent ODI series), Rishi Dhawan, Ishwar Pandey, Parwinder Awana, Basanth Mohanty and Pankaj Singh.
ODI SPECIALISTS:  Varun Aaron, Zaheer Khan, Bhuvaneshwar Kumar, Shami Ahmed(should be rested according to the needs), Irfan Pathan (hope he recovers soon), Praveen Kumar(considering world cup 2015 to be played in Austraila), Jaidev Unadkat (should increase pace and should bowl at mid 130's), Parwinder Awana (another bowler who has a very good list A record).

Now if selectors categorize our fast bowlers according to the above category our fast bowlers will be injury free and Indian fast bowling attack would become one of the deadliest in the world.