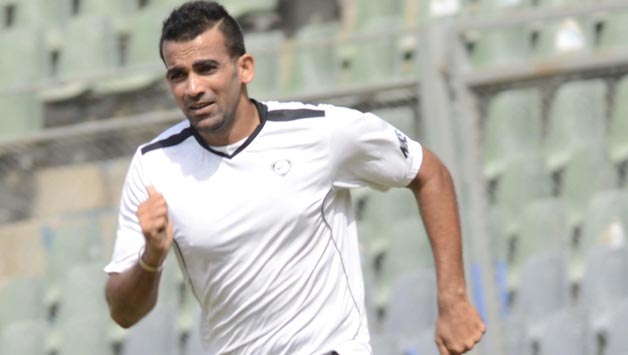 Team India was on sky high when they beat West Indies in the test series and in the ODI series. Some said this team could do wonders with the kind of batting prowess they have. All were put to rest when South Africa beat India comprehensively in the 3 match Odi series in some fashion. Indian cricket fans might argue that no team has come and beat India in the home conditions, so does this defeat really matter ??
Yes. It does really matter. Being the no:1 side and the 'World Champs' poses a challenge to win outside the comforts of the home conditions as well.
South African tours have been always tough for team India, even with the presence of Fab 4. Success in South Africa does not come by luck. You need months of preparation and commitment to outdo the Proteas in their backyard. They are one of the most sought out teams in world cricket today, and if India thought it would be a cakewalk then it would be digging it's own den.
The tour of South Africa, which was originally a long tour was cut short and made into an affair of 3 one-dayers and 2 test matches. Success in South Africa is attributed to playing some practice matches in South Africa. Without any prior practice before the one-day series in South African conditions, one would have to say it is committing harakiri.
What next for Mahi & co ?
The defeat in the ODI series should be a wake up call for the World Champs. Now that the batsmen have got some match practice during the ODI series, it should be able to cope up with the pace bowling trio of Steyn, Philander and Morkel. India would fare simply better in Test series with the return of Zaheer Khan. Zaheer Khan has been out of the Indian team for quite some time now. Zaheer Khan shows a lot of promise to the Indian bowling attack with the likes of Shami Ahmed, Ishant Sharma, Bhuvaneshwar Kumar and Umesh Yadav. Zaheer Khan will enjoy bowling here, with the bouncy tracks in this part of the world. It would be good for the Indian scheme of things if Shami Ahmed learns a thing or two from a man who could provide valuable inputs on bowling under these conditions and mastering the art of reverse swing. A bowler of Shami's pace should be able to reverse the ball, and reap rich dividends. Umesh Yadav has been wayward even with his gruelling pace. Ishant Sharma showed some form in the final one-dayer, where he snapped up four wickets. It will certainly bat for his selection in the test side.
Cheteshwar Pujara is another game changer that India will be looking for. He has been a consistent performer for the team scoring when the team needed the most. The batting unit has always been India's prime strength, but in the ODI series the batting looked bleak. Team India will have to bat well to pose any threat to South Africa's trusted batting order starting with Hashim Amla and which includes names like Graeme Smith and Ab De villiers. Rohit Sharma, the newest addition into the Test team have impressed on every occassion and has showed that he has temperament to play the long innings. The talent Rohit Sharma possesses as a batsman needs to come out. Shikhar Dhawan is another batsman who is successful in the past year but has not really clicked ever since landing in Proteas. Dhawan and Sharma are extremely crucial to team India's chances in South Africa. This time around India does not have a disaster management specialist like V.V.S Laxman. This time around it is Rohit Sharma, who will be bestowed with that responsibility down the order. Ravichandran Ashwin's credentials as a batsman in addition to his skills as a bowler will help India in it's pursuit of glory. Sharma and Ashwin will come across situations where they will be needed to save the match. Both these have excellent temperament and seem to have a lot of time to play the ball, coupled with their technical expertise as batsmen.
One thing is for sure – the South African tour will be a 'Test' of character for the Indians, and time has come to pull up their socks and start working towards glory.