Slashed to 16 teams from 32 after the group stage, this year it looks to be a thrilling UEFA Champions League.
These draws include defending champions Bayern Munich facing Premier League leaders Arsenal, Manchester City facing Barcelona etc.
Below there are details and preview of all 8 encounters which also includes few thrilling draws.
AC MILAN v/s ATLETICO MADRID
This is the draw which we can say a defensive affair. Atletico Madrid have been one of the best defending club in the world if taken previous two years into account. Still we cannot underestimate AC Milan's defense either.
Home support and San Siro is lucky for AC Milan, where they made a tremendous start in the Champions League.
Though Atletico considered as favorites, AC Milan is also a tough opponent to face.
Champions League record: Milan have won 7 UEFA (the second highest) finished off 2nd four times. They last won the title on 2007. Atletico have been in final only once, which they lost back in 1974.
Players to watch for:
AC Milan: Mario Balotelli
Atletico Madrid: David Villa
Author's Pick: Atletico Madrid
Arsenal v/s Bayern Munich
We can say it as a replay of last year's round of 16. Arsenal looks far better now than they were in 2012-13, but so does Munich. Both are table toppers in their respective leagues. But it looks like Gunners will have to struggle as Munich has better defense and attack. Let us see how much the Mesut Ozil effect helps Arsenal. But we can expect a high voltage clash here!
Champions League record: Munich the defending champions have 5 titles and they also finished up 2nd five times. Arsenal never have won the title, but have finished as a runners-up in 2006.
Players to watch for:
Arsenal: Mesut Ozil
Bayern Munich: Frank Ribery
Author's Pick: Bayern Munich
Bayern Leverkusen v/s Paris Saint-Germain

Though Leverkusen have been impressive in this year Bundesliga, it doesn't seems like they have performed the same in Champions League. PSG have sharp attacking weapons like Zlatan Ibrahimovic and Edinson Cavani which makes them really tough to beat. Still Leverkusen will be a threat always to PSG. If they lead, it may cause a lot of headaches to PSG, may be a surprise!
Champions League Record: Leverkusen have been in final of 2002, finishing as runners-up. PSG have never played in finals.
Players to look for:
Paris Saint-Germain: Zlatan Ibrahimovic
Bayern Leverkusen: Stefan Kiessling
Author's pick: Paris Saint-Germain
Galatasaray v/s Chelsea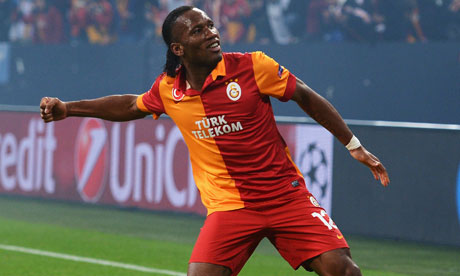 Didier Drogba will be the most celebrated player in this match for sure as he faces his former club Chelsea, with which they have won European trophy in 2012.
It will be a repeating fixture for Chelsea manager Jose Mourinho who played against Galatasaray while coaching Real Madrid.
Galatasaray have struggled a lot to grab a top 16 place and looks like Chel;sea have a far better attacking weapons. Also Galatasaray arent considered to be a good team in away matches. Will Didier Drogba make any effect playing against his former club? Let us hope so!
Champions League Record: Chelsea won the title in 2012 and finished up as runners up in 2008. Galatasaray have never been in finals.
Players to look for:
Galatasaray: Wesley Sneijder
Chelsea: Eden Hazard
Author's pick: Chelsea
Manchester City v/s Barcelona
Yes, the best fixture in the competition. Barcelona's form is always at its best. City looked struggling this season. City have been tremendous at Ethiad, their home, but struggled a lot away. Barca too have injury concerns which includes their star  player Lionel Messi. He may be fit and healthy as the fixture takes place in late february.
This one gonna be a cracker for sure!
Champions League Record: Barcelona have won 4 titles and were runners-up 3 times. City have never been in finals.
Players to look for:
Barcelona: Lionel Messi
Manchester City: Sergio Aguero
Author's pick: Barcelona
Manchester United v/s Olympiakos
Though United may be struggling after Fergie's retirement and Moyes's appointment, this is a favorable draw for United.
The Red Devils hold a perfect record against Olympiakos in previous meetings. Also the star player Robin Van Persie is expected to return back from injury at that time.
Olympiakos doesn't seen to take over Red Devils, United will always remain favorites.
Champions League Record:
Manchester United won the title thrice and been runners-up in 2 occasions. Olympiakos have never been in finals.
Players to look for:
Manchester United: Robin Van Persie
Olympiakos: Javier Saviola
Author's pick: Manchester United
Real Madrid v/s Schalke '04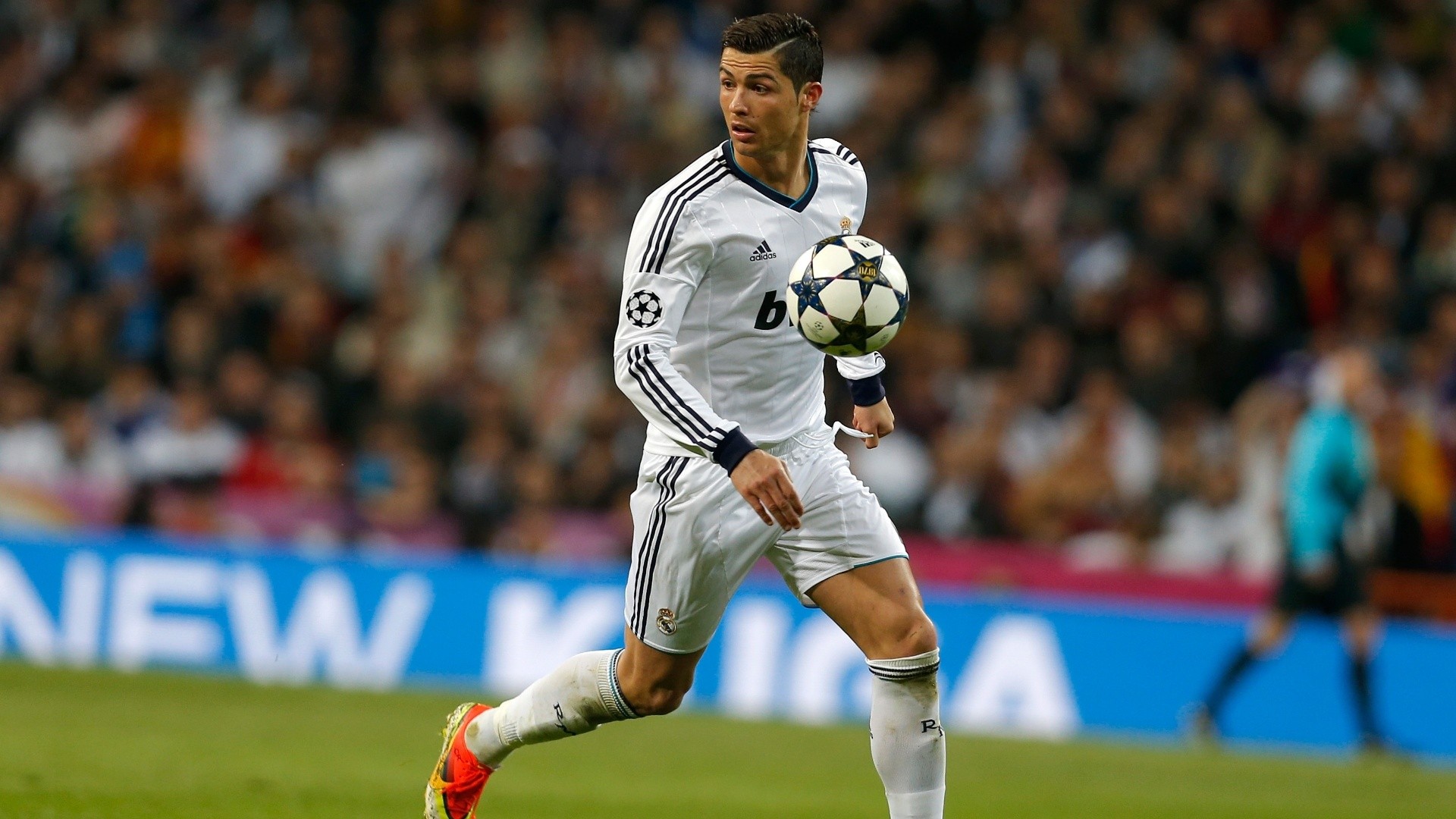 Schalke is considered to be one of the biggest under-performing clubs in football this year. It will be a no contest when they will meet one of the devastating teams, Real Madrid.
Toughest for Schalke, Real Madrid could not have got favorable draw then this. Luck seems hard for Schalke. Lets see if any miracle happens!
Champions League Record:
Real Madrid have won most number of titles, nine and been runners-up thrice. Schalke never played in finals.
Players to look for:
Real Madrid: Cristiano Ronaldo
Schalke '04: Klass Jan Huntelaar
Author's pick: Real Madrid
Zenit Saint Petersburg v/s Borussia Dortmund
Last year's runners-up Dortmund don't have a tough competition here. Saint Petersburg are going through ups and downs and it is the best chance for Dortmund to grab their opportunity. Injury is a concern for Dortmund still it is expected that players will be fit till February. Dortmund simply has too much attacking talents, which will make them, favorites.
Champions League Record:
Borussia Dortmund won the title once in 1997 and been runners-up last season. Saint Petersburg have never been good in the tournament.
Players to look for:
Zenit Saint Petersburg: Axel Witsel
Borussia Dortmund: Robert Lewandowski
Author's pick: Borussia Dortmund
This Champions League includes few high voltage clashes as well as loose matches. Lets wait and watch if we get some surprise!