Writing about Sachin Tendulkar has become a ritual for every cricket writer. One can find numerous Sachin articles in every cricket writer's archive. Still they keep repeating the holy process because as much you write about the tiny little master, as much does the urge to discover and write more about the living legend increase.
There's a lot to write about him and then there's nothing you can write about him as nothing is hidden from his worshippers. Ultimately it's about a holy relation between the undisputed God of a billion Indians and his devotees. It's about a man who single handedly led the global PR campaign of Indian Republic.
Today he's turning 41; 41 fortunate years for every Indian Cricket aficionado. Lucky they were to have loved and followed cricket which made them witness the heroics of a messiah who empowered Indian cricket with his glorious meditation at display with the help of a willow which wasn't ordinary.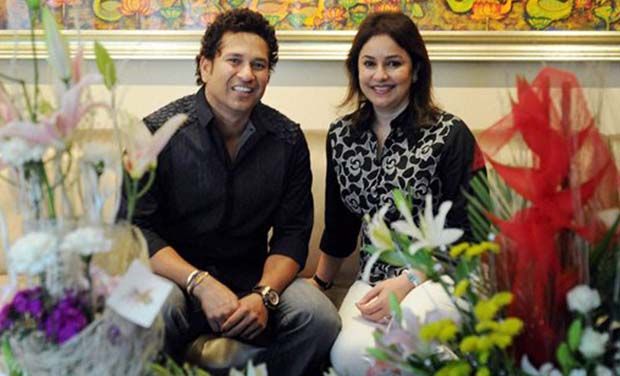 There were moments when India stopped to witness him complete that single run to reach another hundred. Yes, it was that single run which held much more importance than 99 similar runs being scored previously. For a mere human being, to fight with that pressure wouldn't be possible. But it was SACHIN TENDULKAR. He respected each and every element of that pressure with utmost sincerity as he managed to score that single run 100 times, highest ever by any individual to have played cricket. And when it took some time to do that 100th time, nation went restless. People started complaining of his age. They started demanding his retirement. They couldn't soak the pressure created by that wait. That's what made Sachin Tendulkar an extra-ordinary. His billion fans found it extremely hard to stand against the pressure created by master with his wait for the 100th hundred. But master had been doing it every time he had been on the field. Every single run scored from his bat weighed much heavier than any other batsman's. Simply because it contained the weight of the enormous pressure created by every Indian cricket devotee's prayer for every run scored from his willow.
In his last match, he left the world with a summary of what he had been doing for past 24 years on the field. Each and every word spoken by him contained the glimpses of that Sachin Ramesh Tendulkar who was first interviewed by Tom Alter at Mumbai Gymkhana way back in 1988. Each and every gesture of him reminded us of his humbleness and respect towards the game, instrumental in the rise of his stature as the legend. His eyes described a legend who loved the holy game of cricket up to an extent from where both of them had turned inseparable. For his every step towards the 22-yard long strip in the middle of the temple of cricket that evening, the heartbeats of every cricket aficionado took a long pause. Tears kept rolling down the cheeks with his noble thanksgiving to the cricket.
It is impossible to think of the joy that he must have brought into the eyes of his mother, father, relatives and coach. Every mother dreams of her child to stay successful and cheerful. But in his case, it wasn't just his mother but the entire nation went into state of ataraxis from the moments of dismay every time he guided the team to victory. We can keep talking about his contribution towards the Indian cricket but one can never imagine the contribution of his mother towards the country. She sacrificed her pleasure to support his son in pursuing his dream which turned out to be nation's need.
His getting bestowed with Bharat Ratna at an age of 40 tells us how much he has achieved till date. And even after reaching heights, his humble attitude towards the mankind has inspired the youth towards living their dreams in true sense, as he himself once said, "Chase your dreams, they do come true."
You can talk about thousands of other people who might have earned a fan base as of Sachin Tendulkar, but you cannot talk about a single one who has earned devotees who have fallen to his feet after watching him touching sky through a single wooden willow.
The title of this piece can be further elongated as, "With that single, Master moves to 41*. It has been an inning filled with extreme patience and maturity. Each and every run scored has been done with responsibility. Boundaries have been classical and on few occasions ball has been sent out of the park. But the inning rides over extreme concentration, determination and dedication towards the motherland. Patience has been a key factor. The wicket seemed to be tough for batting but master has shown brilliance with some classical display so far. There were few occasions when he found himself lucky but so far it has been a clinical display of batting. India needs him to continue with his form in whatever way he can. He has so far led the counter attack and carried the burden of the opposition on his shoulders. Each and every run has been earned with hard work. Let's wait and watch how master plays in the second inning. This is the inning called life played on the wicket of billion hearts against the odds of survival."
Happy 41st master!