Lalit Modi pleads media to stop harassing him on slapgate
Lalit Modi,the former IPL commissioner and one of the creative minds behind the cash-rich league IPL on Friday asked the media not to harass him over and over again on the slapgate issue between Sreesanth and Harbhajan Singh.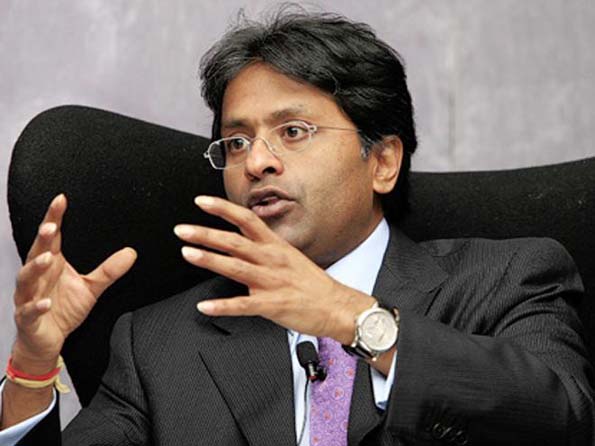 Modi tweeted on the slapgate issue like this " Media channels, please stop harassing me for a byte. Let me enjoy my weekend. I have said what need to via my twitter feed. I have not taken any media calls on this and will not do so. Whatever needs to be said will be here or my blog on this issue"
The slapgate incident happened in 2008 when Kerala fast bowler Sreesanth,then playing for Kings XI Punjab was slapped by Mumbai Indians skipper Harbhajan Singh to leave Sreesanth in tears and emotional. Harbhajan was banned for the reminder of the tournament owing to the slapgate incident.
Modi also tweeted that "It's a sensitive issue. & shld B treated as such. Parties involved have bn punished. i'm sure they realise thr mistakes. We move on. I have the only copy of slap gate video. Will examine whether to release or not in the next few weeks"
This interesting revelation comes in the aftermath of Sreesanth getting emotional on twitter and confessing that the "real video" have been withheld by the IPL and what was shown to the outside world was not correct by any means.
Sreesanth is assumed to have got reportedly frustrated and dis-heartened at people bringing up the slapgate issue time and over again. He confessed in his tweets that Harbhajan Singh had not actually slapped him,but had elbowed him. He also added that he received no support from selfish people whatsoever who were involed in the issue and knew it was not Sreesanth's fault.
He was scared to speak to the truth of the matter in public earlier ,Sreesanth said but now he says he fears none and wants the "world to know what actually transpired out there"
This twitter rant by Sreesanth comes a day after the ugly spat between Virat-Gambhir too place.Surely,these things are a bad advertisement for cricket among other sports and the outside world. One would say this twitter rant from Sreesanth was really un-called for and could have been avoided. Anyway something is fishy somewhere,we shall wait and see if the truth unfolds in the coming weeks with Lalit Modi claiming to have one copy of the 'slapgate' issue.