2. Rangana Herath (Sri Lanka) – 56 wickets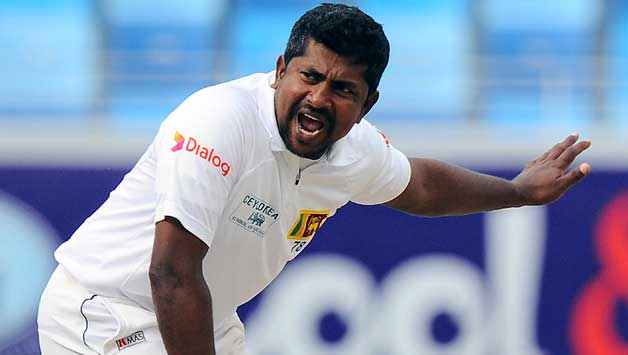 This year was simply the best ever year for Sri Lanka's Rangana Herath whose debut Test dates back to 1999. From marching Sri Lanka to a historical series win over Australia to getting the honor of leading his country, Herath got every possible thing he could have asked for in 2016. The seasoned spinner had a very mediocre series in UK but the Australian series was built up around him and he delivered with 28 wickets in 3 Tests at 15.11.
The off-spinner was on of the primary reasons behind Australia's whitewash in the emerald island of Asia. Especially, in the final Test, he claimed 13 wickets despite suffering from groin injury and almost bowled on one leg, and that's just astonishing considering he is a 38-year-old. Hearth took 56 wickets in 16 innings at 17.76, this year.