3. Stuart Broad (England) – 48 wickets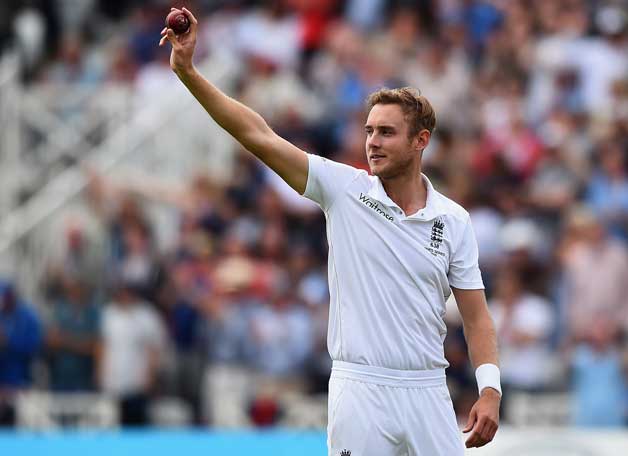 Stuart Broad is one of those match-winners, who turn just unplayable, when on fire. He has the knack of producing those stunning spells that destroys and leaves the opponent in utter disdain. He had done the magic in Ashes 2015 at Trent Bridge and reproduced a similar sort of menacing spell against the Proteas, at their home and in front of their people at Johannesburg, earlier this year, when he hunted five English wickets for a run and led the three lions to an unbelievable win.
The 102-Test veteran had a decent home summer against Sri Lanka and Pakistan and totaled 25 wickets in 7 Tests. Broad used up all his experience and was the best England pacer on Indian tour. The Nottinghamshire pacer took 48 wickets in 25 innings at 26.56.