Top 10 Hottest WAGs in Cricket World Cup

Cricket World Cup is one of the biggest sports extravaganza witnessed by millions every four years. When the first world cup was played in 1975, it was just about playing the gentleman's game in the best manner and providing excitement through the game being played in the true spirits of the game. The game of cricket has come a long way since then, and more colour has been added in the game in the 21st century. One of the game's main attraction has been the hot wags of really exuberant and talented cricketers. Cricketers has also made  it their priority to bring their wags to big cricketing events like the World Cup.
Cricmatez picks the top 10 hottest WAGs in the Cricket World Cup :
10. Sherami Perera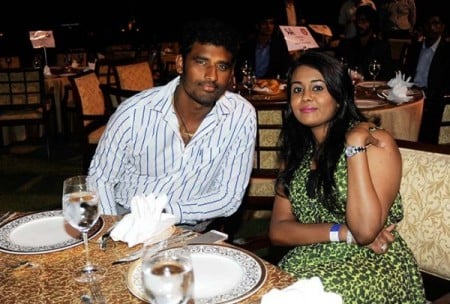 Thisara Perera found the love of his life in 2014. Thisara Perera, who plays for Srilanka in all the three formats is a very much talented all-rounder. He married Sherami Perera in 2014. With the World Cup going on, he will be hoping lady luck will help his team win the cup for Srilanka since they first won it in 1996. Sherami Perera is no. 10 in the list.