5. Misbah Ul Haq, Pakistan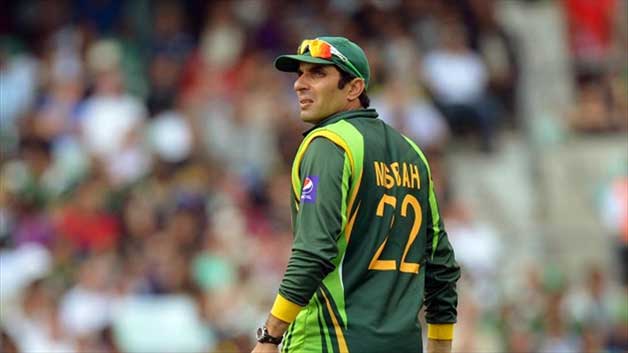 Misbah (To fans)- Do you remember how I single-handedly took Pakistan so close in the World T20 2007 Final?
Fans- No.
Misbah- Do you remember my failed scoop against Joginder Sharma?
Fans- Oh Yes! You should be dropped.
"No matter what he does, it's just not enough". This sums up the equation the Pakistani Test Captain has with the world, particularly his own countrymen, who simply forget all the good things that Misbah has done for the cricket mad country. Misbah brought stability-yes right, stability to Pakistan -two words which aren't used together very often, in the years after the in-famous Spot fixing scandal, which brought back the memories of the Match fixing scandal of the 2000s. Misbah has for been the backbone of Pakistani Team. Rarely has he batted without any stress or a collapse around him- on the rare occasions where he has had the chances of batting freely, he goes out and notches up the fastest test century ever! A selfless man, Misbah is one of the most pleasing batsmen when at work. As said earlier, Misbah has brought back Pakistan from the brink of defeat in many games, only to be disrespected by his own fans for days where his Individual brilliance was just not enough. All these things said, its hard to argue the place of Misbah in this list at No. 5.