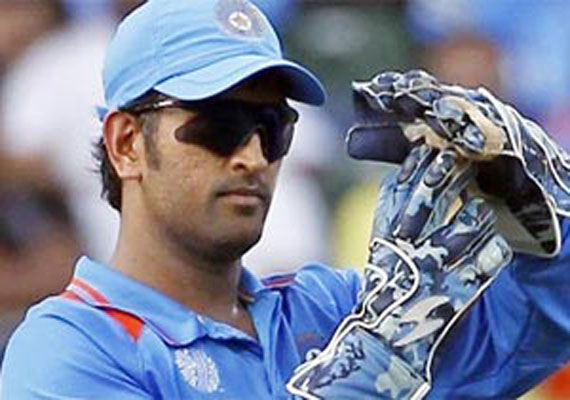 Mahendra Singh Dhoni, a name who rewrote the history of Indian Cricket starting from zero to the Everest, but now back to the negativity.  As far as the current situation of Indian cricket is concerned negative suits better than zero. When he started off he was being provided with a team broken into pieces after what happened in WC2007 leading to a bigger controversial situation surrounding the then coach Greg Chappel. Rahul Dravid left captaincy, Sehwag was not in the best of the form a leader is required to possess. Sachin Tendulkar said no. Now what ? T20 world cup was knocking at the door. Indian cricket had lost self confidence. Selectors played a gamble. Actually there wasn't any other option available. So they had to take this brave call. They sent a relatively young and new team to South Africa. But the best part in the team was the captain Mahendra singh Dhoni. Once among the biggest hitter India produced in a long time he was now given with an extra responsiblity. It was just his 3rd year in international cricket. The man rose to the expectations though we never expected to win the cup after what we saw in the ODI world cup just few months ago. But in no time we were in the semifinals. And that was the match which caught attention of every Indian towards what was going around in the cricket world and what our team was doing. Yuvraj made it possible by hitting Broad for the maximum runs a player can score from six legal deliveries. Scenario changed everyone forget what happened few months ago and we were glued to the T.V. set few days later. And our jaw dropped when bowl was in Joginder Sharma's hand for the last deciding over. But what happened later is now written in golden letters in history of Indian cricket. Aftermath the rise to no 1 in test. Then winning the odi wc in 2011 will always be remembered as Dhoni's biggest contribution to Indian cricket. But then suddenly something unusual happened that no one ever imagined. 0-8 loss in 8 tests that's something even Bangladesh or Zimbabwe will think twice to accept and at least draw 1 or 2.
But we were never able to resist the English and Aussies barring that 1st session of the 1st test against Eng. What was the difference btw that one session and119 others. The only difference was a player named Zaheer Khan. Hearing this name one thing comes up in every body's mind and that is the fear among the left handers in the world and our belief that till the time he is bowling none of the batsman will find it easier to settle. But with that injury the debacle of Indian cricket started. He was among the key members in the process of making India a super power in world cricket. After his return to international scenario his formed dipped by a fair margin. Now situation is that almost every cricket pundit wants him to be freed from the leadership duties. But do we have a replacement for him as a test captain. you will come up with a lots of name including Gambhir, Kohli, Sehwag and recently one came up with the name of Sachin. But think if Sachin fails to bring back the glorious days of Indian cricket and that is most likely to happen seeing the current form of our best players, won't we forever blame him as we are doing now with dhoni. Will that be a true salute to the god of cricket. now who then?
Think when Kumble took up the captaincy of test team he was among rhe rare bowlers to lead the side. why bowlers not often become captains as batsman. What's a captains job on the field ? To plan field placements,to give bowling to the right man at right time,to make different plans for different batsman with bowlers, to apply right tactics during the course of the game for the batting side and keep cheering up the team when things not going their way. while his team is batting he doesn't need to do much while sitting in the dressing room. then he even has his coach to advice. Now seeing all this one can think that while team is fielding all d jobs to be done by a captain is related to bowling department be it applying field position or giving bowling to right bowler. Then why do we always prefer to have a batting captain rather than bowling captain. now taking the presure upon a captain as our next point we can see that a batsman feels much more pressure than a bowler.It may sound little awkward but think twice before making up your mind. In general each and every individual in the playing eleven have similar amount of pressure upon them. But what matters is that who handles pressure more effectively. For batsman when they feel the pressure while batting what do they do. They generally try to play with a straight bat,defend solidly, play some good shots to ease off the pressure, and leave the ball meant to be leaved covering their stumps. But one rhing is always on their mind that a single good delivery can show them the way to pavilion. And once that ball is bowled they can't take the time back or compensate later. And this thought actually keeps them in some unwanted pressure and only guy i know who doesn't care about it is virendra sehwag but in crunch situation we have seen him playing wrong shots to get out that normally he won't have played and that shows he's mounted under pressure. Now for bowlers they need to produce ten best delivery of the match collectively. When they are in pressure they tend to bowl in good areas continuously to avoid the counter attack from the batsman but in between when they produce a loose one they get punished. But they know well that they can compensate for it by making the next delivery talk to batsman. And they know that a single better delivery can change the scenario. That eases off the pressure from them a bit in compare to batsman.
So all this i have said is to point out a solution for the current debacle of once mighty India. And if captain is to be blamed for that and we need a replacement for him though I don't think its true going by the words of mr gavaskar that "a captain is as good as his team" I don't think of anyone other than one and only "Sachin Tendulkar of Indian Bowling " as being termed by Dhoni himself , ZAHEER KHAN. Now you will say that he is not in form and he is even out of the team. But think if Dhoni hasn't been the captain does he deserve a place in the team upon his recent performances. If he is in the team just because of his captaincy abilities then why not Zaheer. Giving him an extra responsiblity will in fact bring better out of him. He is a bowler mentally more than physically. He knows the art best in India. So making plans for different batsman will be a lot easier for him since as a bowler he is doing that for a decade now. Placing field will be better under him for sure than under any batsman like Dhoni as being a bowler he will always have an edge upon his batting mates in this field. Now reacting under intense situation-Zak has been known for providing breakthrough in crunch situations and it will only be better under an extra responsiblity as a captain. When the debate was going upon for if not Dhoni then who,everybody suggested from kohli,gambhir sehwag to tendulkar but I wondered why not zaheer. I think its the mentality of a country known for gavaskars, Tendulkars not Srinaths, Chandrashekhars, Kumbles, Harbhajans though we acknowledge them as legend but we don't look up to them as idle and therefore not considering bowlers for captaincy. That's the reason why Zak's name was not coined in a batting prominent cricketing nation. And if we continue with this attitude there will soon arrive the time when players having the talent of Zaheer Khan will look upto Tendulkar and in the way end his career before even starting it. We badly need to change image for bowlers in our mind then only will come the time when we will have lots of kumbles lots of srinaths, lots of Zaheers ready to roar at the international level making  India a true sustainable superpower known as much for its bowlers as much it is being known for its batsmans.