Sir Alex Ferguson Retirement : Black Day for the Fans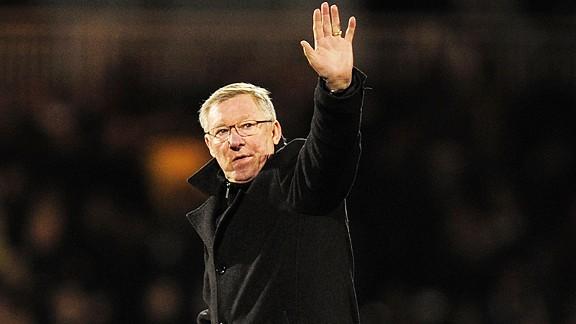 Sir Alex Ferguson announced his retirement 2 days ago. It was a shocker of a decision for the millions of Manchester United fans.This is a decision even genuine football fans will not be happy about. Sir Alex Ferguson retires from Manchester United as manager after 26 years of tireless service to the club and achieved massive success over these years.
Sir Alex,71 has won 38 trophies during his reign at Old Trafford and has agreed to be director and ambassador at the club. The retirement decision has also adversely affected the Manchester United's stock prices to go down by 4.5 %  on the New York Stock Exchange. Sir Alex will call it a day in the English Premier League fixture against West Brom at the Hawthorns on 19th May.
On retirement this is what Ferguson had to say, " The decision to retire is one that I have thought a great deal about. It is the right time. Ferguson thanked the board,Sir Bobby Charlton for helping him built a football club rather than just a football team. He also thanked the fans for their continued support.
Ferguson has won a staggering 13 league titles, 3 Scottish titles, 16 domestic cups and 4 European trophies in his managerial career. In addition to this titles, he has also achieved a treble which no manager in English football history has ever achieved. Every team dreams of a manager like this, to have a manager for 20+ years and win you trophies like this man has won for Manchester United. Manchester United luckily had that man all these seasons. We talk of retiring on a high, and from this you could see that he really has planned his retirement well. Sir Alex also is a resurgent manager too. People doubting that ability of Sir Alex, need to just compare between last year and this year. Last year saw a dejected Ferguson and a Manchester United team, feeling sorry for the millions of fans around the globe. Missed out on the Premier League title by a whisker, disastrous run in Champions League and Europa League. This season Ferguson made sure Manchester United won the English Premier League for a 20th time fair and square.