2. Rahul Dravid, India- 14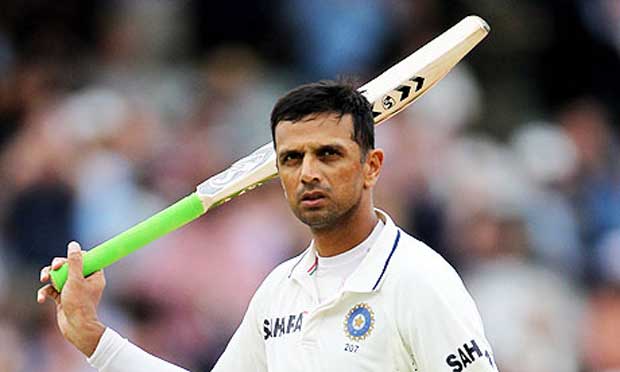 "If you can't be friends with Rahul Dravid, you are struggling in life".- Brett Lee. This quote of Brett Lee pretty much sums up what Rahul Dravid is all about.
This Indian batting star unwilling sits at no. 2 in with 14 dismissals in 90s throughout his career – 10 in Tests, 4 in ODI. Rahul Dravid was a book in the making, showing how to go about one's business without no fuss. With a water tight technique and the religious dedication to improving his game, Dravid silenced all his doubters slowly and surely, becoming one of the modern legends from India. The one 90 plus score that haunted Dravid the most all the way in his career must have been the 95 vs. England in 1996 on Debut. That he finally redeemed himself of this clot, at the far end of his career scoring a hundred at Lord's was clearly visible in his celebrations there on.