Fielding, for long the illegitimate son of cricket, never given the true recognition for his match changing efforts, kept in the background, has finally announced his arrival on the grand stage. For long, there were only two entities in cricket – people who threw the ball well, and those who could hit it far enough. The Batman is half the Batman he is, without Robin or for that matter Alfred. We live in a real world, a great bowler will absolutely require an equally good fielder to have any significant impact on the game. In the last 15 odd years, this line of thought has gained wider acceptance in the cricketing world. Cricket needed an idol, an idol to glorify the art of fielding and there came Jonty Rhodes. His famous Inzamam run out, crashing the stumps gave the direct hit a new definition.
And today, Diving catches, boundary brilliance like the one took By Keiron Pollard in IPL , have become the norm. Teams are hiring fielding coaches, even practicing fielding drills and the results are there for everyone to see.
Cricmatez now takes a closer look at the Top 10 best fielders of current time playing across the globe.
10. Glen Maxwell, Australia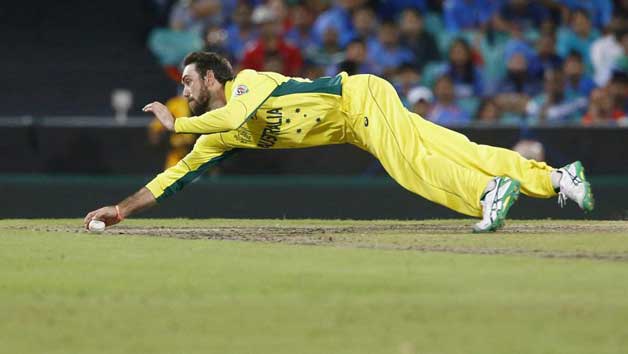 The Australian tornado has a lightning presence on the field. Be it his unconventional batting, sometimes hitting reverse sweep sixes on the first ball of the innings, his effective off-spin or his dreaded fielding, its hard to look past Glen Maxwell when discussing the most electrifying cricketers of the present generation. Time and again he has proved in IPL what a handy addition he is to any team . Glen Maxwell has taken some of the most memorable catches in the IPL history. Maxwell is ranked number 10 in our list of top 10 best fielders of current time.