Indians have an impeccable passion for Bollywood and Cricket, for people look into  as the epitome of fame. Bollywood and Cricket go hand in hand, and that is perhaps the reason why from the past 2 decades we have a lot of link-ups between these two. Cricketers look for fame when they have affairs with Bollywood celebrities and quite a few actually end up in the positive side. Which couples do possibly come to your mind ? Well lets keep it as suspense until the last word of this piece is read !
Cricmatez takes a look at the top Bollywood affairs with Cricketers :
10. Harbhajan Singh and Geeta Basra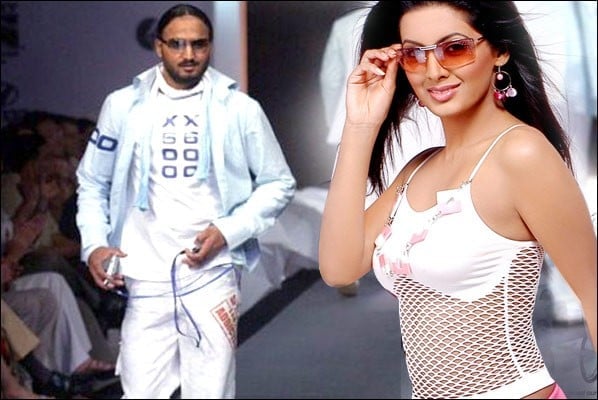 While the cricket fans and Bollywood fanatics are behind the love story of Virat-Anushka, there is one more love story which have blossomed years ago between Harbhajan Singh and the actress Geeta Basra who are getting ready to tie knot soon. Geeta Basra, who was last seen in the movie 'Mr Joe B. Carvalho', has  denied reports of her marriage to Harbhajan many times. However, it seems like the D Day is finally here . If rumours are to be believed, the wedding preparations have already begun .The couple were spotted together at the FIFA 2014 World Cup. Geeta made her Bollywood debut with Emraan Hashmi's "Dil Diya Hai" in 2006 and has done 2 films since, "The Train" (2007) and "Mr. Joe B Carvalho" (2014).  Harbhajan Singh, who hides his love under the turban has kept mum on their relationship but are rumoured to marry his better half by mid-April. "Yaar, I don't ask anyone else their husband or boyfriend's name. Why do people ask me? It can be any girl. People ask Geeta about me and me about Geeta. Why should we say anything? Jab shaadi karunga sab ko maloom ho jayega who's my wife," , said Harbhajan Singh when he was fed up of the subsequent media questioning. So something is in the air and in every probability it will end in marriage !