1. India's triumphant win in World Cup 2011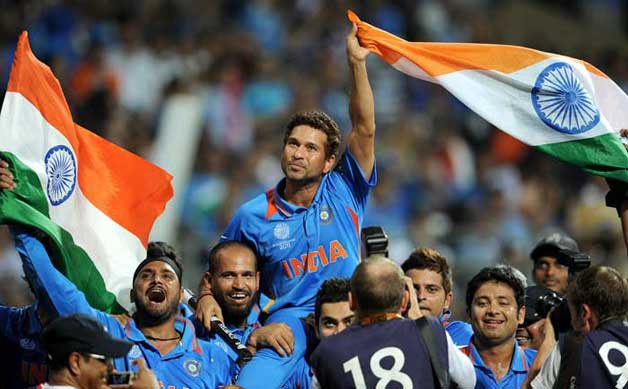 This image gets the top honours in our list of most iconic images of Indian cricket history. It's a moment which brought about equal amount of tears and joy in the eyes of every Indian. Though both the emotions came out from the overwhelming delight of a World Cup win which came after a drought of 28 long years. It was also Sachin's last go at the World Cup trophy and thankfully for every Indian he succeeded.  Our little master deserved that much didn't he? But the win had a greater significance and meaning for every Indian cricket fan which was way beyond any particular individual as it was the win of millions of expectations. People had waited for decades to see their heroes lifting the trophy again. The spectacle of MS Dhoni hitting the winning six will always be etched in our hearts and will continue giving us tingle of happiness over and time again.
*All stats updated till 8th February 2016.