1. AB de Villiers (South Africa) :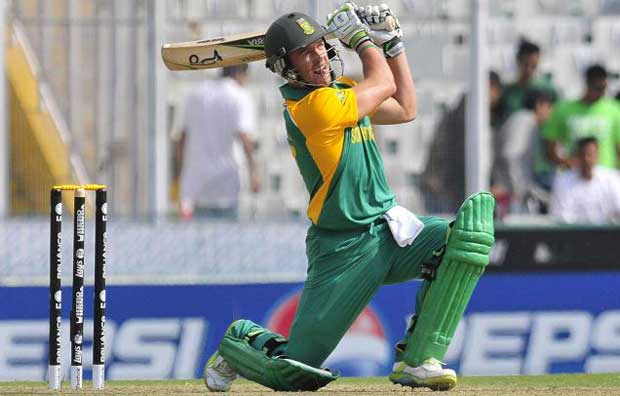 Is there any list in the cricket world about contemporary batsmen where De Villiers misses out? The answer is a big no which is as definite as the existence of life itself. This superman of cricket has the art of terrorizing and instilling a fright factor in the minds of opponent.
The charisma of this man has earned him billions of fans around the globe. He can pull off almost anything on the cricket field. When needed, he can assume the solidity as possessed by Rahul Dravid or can get into the shoes of destruction as if Shahid Afridi. He has all the shots of the textbook which when coupled with his own freakish and eccentric shots produces the so called AB de Villiers cricket book. It's a coveted one which can be personified only by this man.
In textbook stuff, he has a great command over the straight drives, cover drives, back foot punches, on drives, pull shots, cut shots and many more. And the eccentric category includes his scoops over the fine-leg region which he implements on his one knee as well as his reverse hits of the fast bowlers and spinners. He moves around the crease and deceives the bowlers with his arcs which keep changing when the ball is delivered or sometimes even after it.