6. David Warner (Australia) :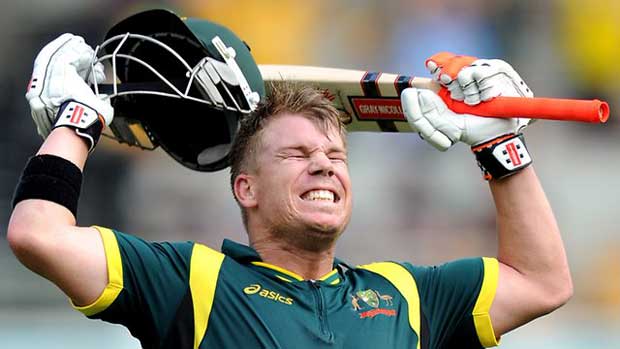 The Australian southpaw, David Warner is one of the most aggressive batsmen with swashbuckling range of stroke play. He is also regarded as the apparent heir of Virender Sehwag in tests as he has been able to replicate his aggression with consistency while opening for the country.
Although, many consider that he is not as pleasing on the eye but yet his effectiveness transforms him into one of most compelling players of the game. He has possession of some sublimes strokes on the off-side while he is a dismissive hooker of the ball. He is fondly referred to as 'Pocket Dynamo' and one of his USP has been his uncanny way of switching into a right hander's stance and then executing the Switch hits successfully. It's a rare shot which you could ever see on a cricket field. It was invented by Kevin Pietersen.