4. Brendon Mcculum (New Zealand) :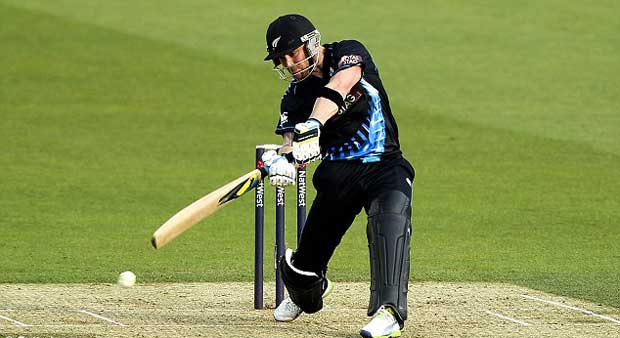 The Kiwis Captain, Brendon Mcculum is epitomizing ODI cricket with belligerent strike upfront in the first 10 overs. When he is on fire, then people start scratching their head in wonder as if he is playing a 20 over match out of a 50 over encounter. Such is the persona and skills of the man, that if you provide him with slightest of widths, then even the likes of Steyn, Johnson, Anderson and Malinga are hammered as if some domestic bowlers.
He is apt at dancing down the track and attacking the spinners all the time. He is a very brawny puller of the ball and his expeditious bat speed leaves the bowlers in dander. He also executes the scoops over the fine-leg region with abrupt success. While, sometimes his scoops pierces the gap between wicket-keeper and the fine leg fielder.