1. Virat Kohli (IND) – 1,016 runs, Inn: 21, Avg: 84.66, S/R: 134.56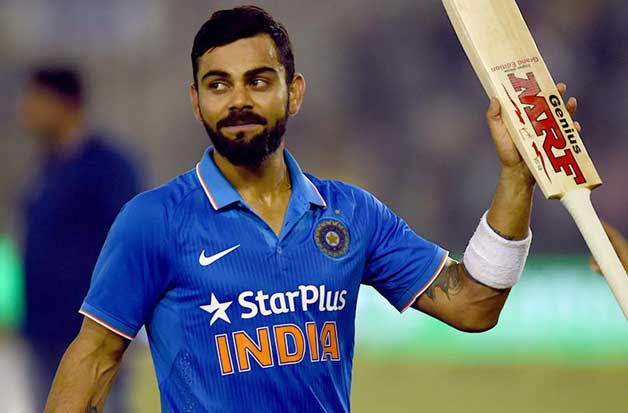 Virat Kohli is the Bradman of T20 internationals. His numbers speak for themselves. Especially, if it's a chase, then there's no one even close to him. It's like there are two types of batsmen when it comes to chasing in T20Is, (a) Virat Kohli (b) Others. In 21 innings while chasing, Virat has crossed the 50-run-mark, 11 times. Overall, he has 1,016 runs at an average of 84.66; the next best is Hales' 39.95.
In successful run-chases, his average increases to 117. Such numbers are astonishing for T20 format. Virat does all this without taking many risks and plays only orthodox shots. His mind works like a computer and he just doesn't let required rate to shoot up. The change of gears he undergoes during his innings is just exceptional.
** ALL STATS ARE UPDATED TILL 16TH SEPTEMBER 2017.