In the early phases of this great gentlemen's game, implausible and towering hits over the ropes in ODI's were regarded as very rare due to the influence of the longer format of the game. But, now let's fast forward to the modern era which, with the changing time also witnessed a lot of evolution over the years.
Nowadays, lusty and ferocious sixes are the prerequisites of success in meeting the enthralling demands of the limited overs format. And there are many swaggering batters who have left behind quite a legacy of brute power and six hitting in ODI's.
CricMatez makes a list of Top 10 Batsmen with most sixes in an ODI innings:
* Batsmen who have equal number of sixes are ranked higher or lower on account of balls faced.
10. Martin Guptill (New Zealand): 11 sixes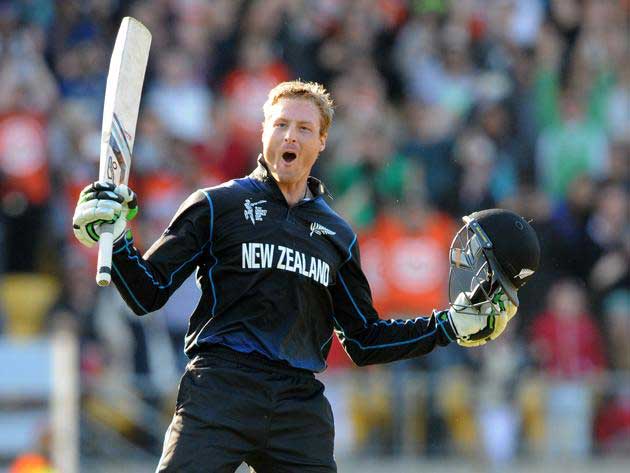 The blazing innings of 237* from one of the most talented Kiwis, Martin Guptill's innings is still fresh in millions of minds. He left a mark on the biggest stage possible in the 2015 World Cup Quarter-Final match against West Indies. On that day in Wellington whatever he touched turned into gold for his country. His mind-boggling innings of 237* compromised of as many as 24 fours and 11 waving hits over the ropes. As of now, he holds the record of the highest individual score in World Cup cricket as well for New Zealand. He also ended up as the leading run scorer of the recently concluded World Cup. Cricket Experts say this glorious right- hander came of age in the tournament from a bits and pieces cricketer. He is ranked 10th in our list of Top 10 Batsmen with most sixes in an ODI innings.