Promise. Every job, every answer,every selection, even every rejection is based on a promise-the promise to succeed, the promise to fail, the promise of an exciting future or for me the promise of a good breakfast. Professional sportsmen, in this case the bowlers also undergo this ordeal. If you have enough of it or are able to convince the relevant people that you have that "promise", you will be there to live on for some more days or years perhaps. And if you somehow fell short on that note in your first few outings, it's generally a ride back to the domestic circuits and make your way through again, to get noticed by the selectors once more. And is a tough task we all know, just ask Pankaj Singh.
On this note, CricMatez takes a look at the bowlers who had the best first impressions i.e. Top 10 Fastest to take 100 Test Wickets.
11. Saeed Ajmal, Pakistan -100 in 19 Matches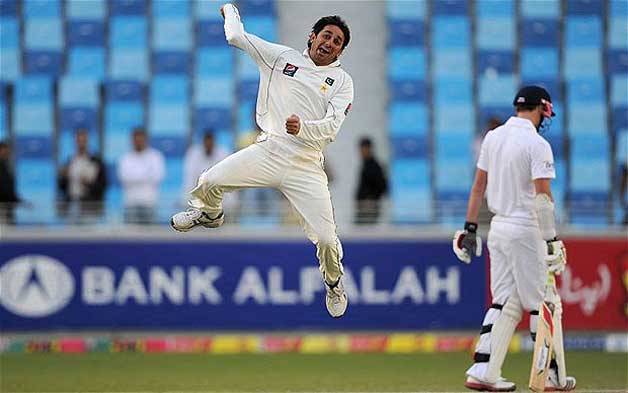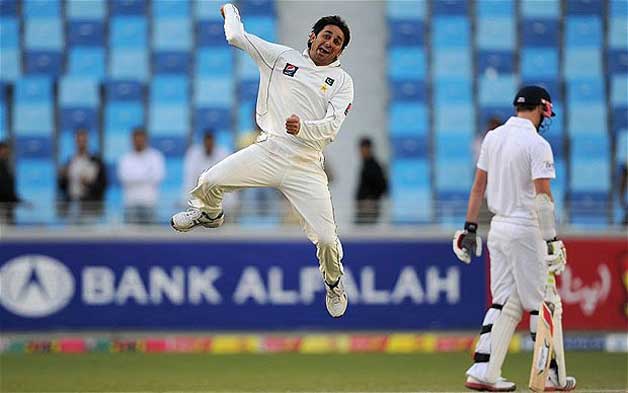 The late bloomer from Pakistan, on the wrong side of 30 when he debuted, comes in at Number 10 on our list. One of the off-spinners who relies as much as on his doosra as his offspin, he is one of the few spinners who bowls doosra and the offspin without changing his line. That troubles people the most. As evidently clear, Ajmal had a great start to his career, firstly featuring for Pakistan in the limited overs format and then jumping on the test arena with equal effect. His best moments in Test cricket came when he was instrumental in the brutal 3-0 whitewash of the then No 1 Ranked test team, England,taking 24 wickets in the three match series. Although his days as an International cricket are numbered now because of the ban on his bowling action, records books can't be erased so easily we suppose no matter what ultimately happens in this case. Saeed Ajmal took 2 years and 205 days to take his first hundred wickets in test cricket.