1. South Africa 438/9 vs Australia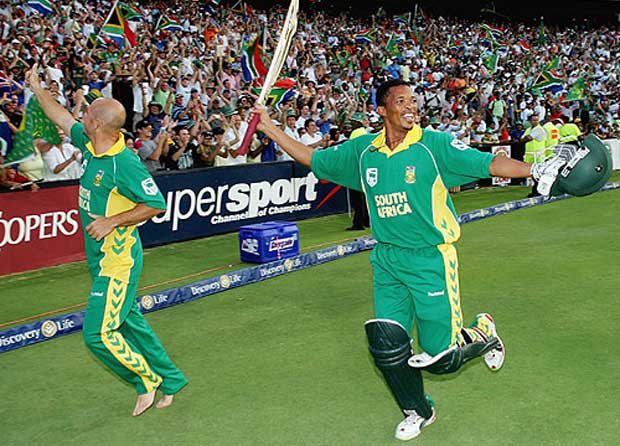 South Africa holds the honorable record for the highest run-chase ever in ODI history of 44 years. With score line tied at 2-2 before this final encounter at Johannesburg, this match turned out to be the father of all cricket clashes.
This is the story of the 5th match between South Africa and Australia in the 2005-06 ODI series played on March 12, 2006. When Australian Captain, Ponting plundered a brutal knock 164 and Hussey played a mind- boggling cameo of 81 runs, then the daunting score of 434-4 seemed to be an invincible task for the home side. There is a saying that history are made to be broken. But, who would have imagined that early.
When, Smith and Gibbs added 187 runs for the second wicket at a breath-taking rate, it gave a ray of hope to chase this ardent total. And South Africa didn't let it go as well when they captured millions of cricket fans in absolute bewilderment and shock. On back of Gibbs 175 and Boucher's quick fire half-century, Proteas chased down the implausible target of 434 with one wicket in hand and a one ball to spare.
With the win they won the series and stitched their name in golden letters across the Cricket globe.