9. India 330/4 vs Pakistan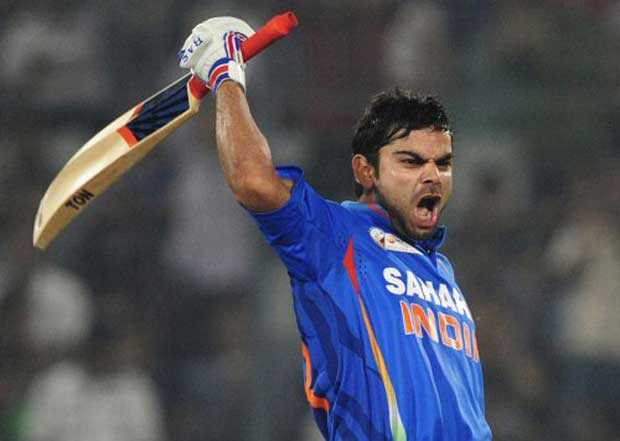 India is widely ranked as the best chasers in the history of ODI cricket with the possession of blazing batting talents in their ranks. They have been masterly apt at the art of chasing big totals with players like Kohli, Dhoni and Yuvraj who are widely enthralled as one of the best finishers of ODI cricket.
On 18th March 2012 after batting first, Pakistani team had put up a mammoth score of 329 on the board at Shere-Bangla Stadium, Dhaka. Their openers combined for a 224 run stand with both Hafeez and Jamshed piling up their respective tons. But then for India, Virat Kohli looked liked the man on mission who carved his career best innings of 183 runs to deflate the Pakistani bowlers. He led his side to an easy victory with 6 wickets in hand and 14 balls to spare.