4. England 350/3 vs New Zealand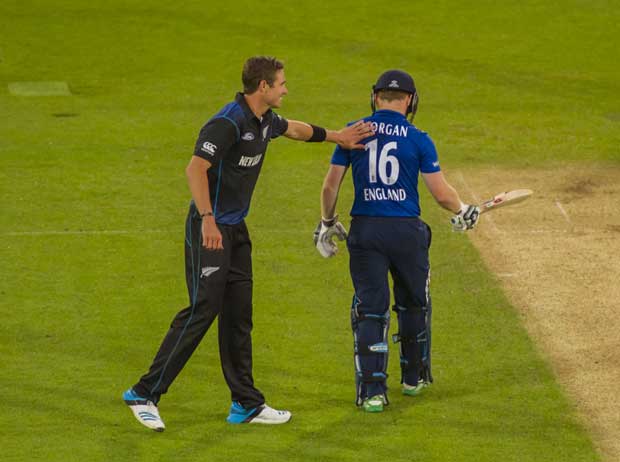 This is the most epic chase in the history of English limited overs cricket ever. After the World Cup debacle where the English side didn't qualify for Quarter-finals, Kiwis were the front-runners in this 2015 England v/s New Zealand series.
In the do or die 4th match of the series, played on 17th June 2015, where the English side was trailing by 2-1, New Zealand posted a mountain target of 350 for England. In reply, English team frog leaped to the target in only 44 overs. The protagonists of the chase were skipper in command Eoin Morgan and Joe Root who combined for a massive 198 run stand. Morgan and Root slapped 113 and 106 runs respectively.