Whenever a year comes to an end, it leaves behind a lot of special memories which stays with us for a long time. As far as the gentlemen's game is concerned, 2015 was a very productive year blessed with a hell lot of thrill and entertainment for the fans. For some cricketers and teams, the year was historical in every way possible while for some it became a matter of sheer disappointment. But whatever may have happened, one thing is for sure that the fans had a blast as they came across some mind-wobbling action on the field throughout the year. Today, we have compiled an interesting list which showcases the moments which defined the very game in 2015.
So, let's have a look at the Top 10 moments which defined cricket in 2015:
1. Grant Elliott's magical six off Dale Steyn: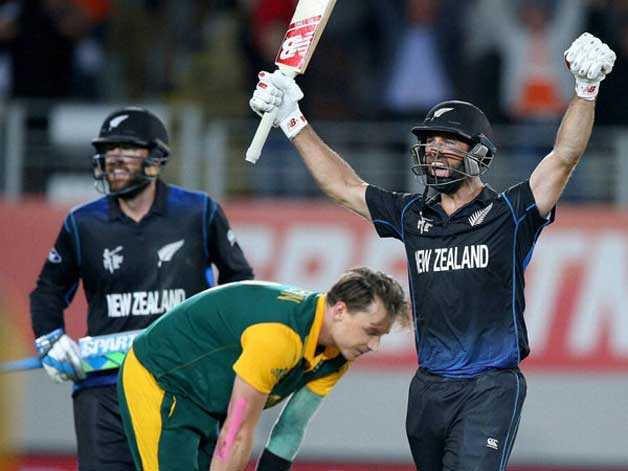 Yes indeed, Grant Elliott's blazing six off South Africa's premier bowler; Dale Steyn in the World Cup Semi-Final at Auckland was magical in every sense possible. Why it wouldn't be? The six came on the penultimate ball of the match and helped New Zealand seal a place in the Final of the World Cup for the first time in their cricketing history. The significance of the match could be well understood from the very fact that both the sides had never qualified for the ICC World Cup Final up to that point of time. Interestingly, Elliott is a South African born player who went on to represent the Kiwi's at the international level. The epic clash had gone right down to the wire. Grant Elliott's six etched his name in golden letters in the folklore of New Zealand cricket while it left the African players like AB de Villiers and Morne Morkel in tears.