9. India vs Australia, Hyderabad, 2010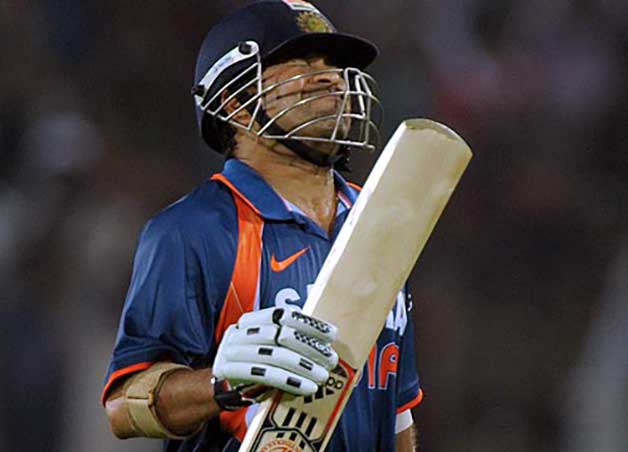 A Modern classic if I may say. Going into the fifth game, with the series all tied at 2-2, Australia brought out their entire armory of Batting Casanovas. They amassed 350 with a final flourish by Hussey and Cameron White. One wouldn't be too mad if India didn't win the game, after all its 350, 2003 World Cup Final all over again. But India were taken so close by the solo artist, Mr. Sachin Tendulkar, that it seemed a betrayal to the man by his own team, who was too good that day, but it fell slightly short of the elusive wonder, a victory chasing 350.
Sachin had little support throughout the innings, only when Raina joined him did batting look a two man job again. Two well set Batsman, asking rate merely touching run-a-ball, the classic collapse template. India fell like a man on a banana peel, unaware from where it came, and in a second, down. From 299 for 5 with eight overs to go, India ran out of players at 347, with Sachin looking in disbelief, wondering what more he could have done.