8. India vs Australia, Johannesburg, 2003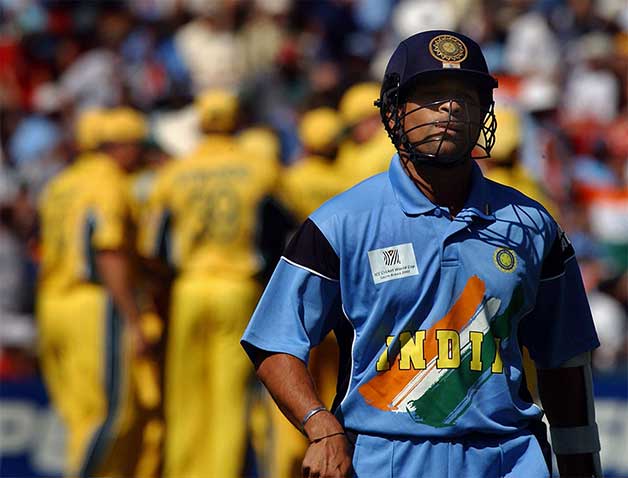 Ah! That dreaded finale of 2003! It still is one of the worst days for an Indian cricket fan. India had a dream run, reached the finals, silenced every one and others with performances worth folklore. All that balloonist euphoria fussed in only the first over. 10 balls, 15 runs and the game seemed gone. Australia, on the Ponting's pivotal century, 140 roared to 359 for 2 in 50 overs.
India panicked and Sachin was back in the first over of the chase. Sehwag waged a lone battle, with some support from Dravid & Ganguly. Pretty soon, he ran out of partners and ran himself out! And India from 4 for 187 became 234 all out.