5. Michael Clarke (Australia): (Capt.)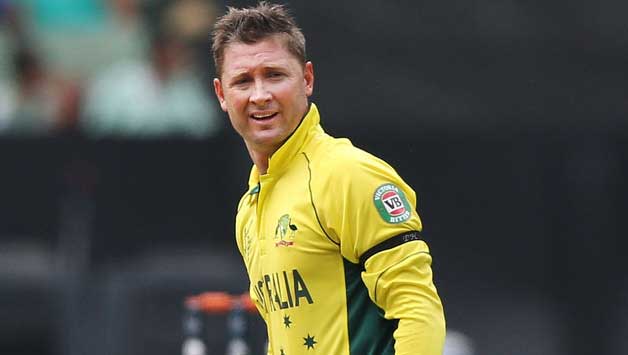 The former Aussie skipper, Michael Clarke was one of the major players who bid farewell to international cricket, this year. Fondly referred to as Pup, Clarke is also the skipper of this retirement XI. His ODI career ended on a high as he led Australia to the World Cup glory. But the 34-year-old had a rather disappointing end to his Test career as the Aussies were defeated in the Ashes under his captaincy. Clarke himself suffered from slump in form which propelled him to take the hardest decision of his life which got reflected in his teary eyes as well when he officially announced his decision to retire from international cricket. The courageous batter will always be cherished as a player who put his heart and soul on the 22 yards for the glory of his nation.
Clarke amassed 17,112 runs in international cricket and hammered 36 hundreds and 86 fifties in international cricket.