9. Mitchell Johnson (Australia):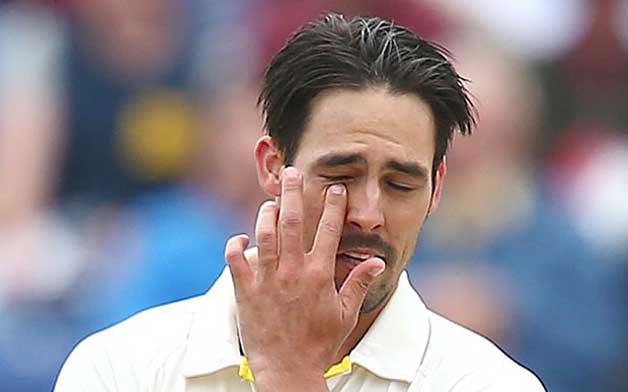 The former Aussie speedster, Mitchell Johnson had seen stark highs and lows in a decade long international career. Mitch will be best remembered as the chief tormentor in the Ashes 2013/14 against England when his brutal pace and ferocious bouncers shivered the hell out of the English batters. In 2013/14, Johnson's fearsome bowling, macho moustache and hostile body language made him the symbol of vengeance for the opponent batsmen. It was during this period when the left-armer scalped 59 grabs in 8 Tests and helped the Kangaroos knock down England and South Africa respectively. The southpaw was a very efficient lower-order batsman as well. His last international appearance came against New Zealand in the home Tests, this year.
The 34-year-old took 590 wickets and scored 3,125 runs for the Kangaroos.