1. Virat Kohli – 175 innings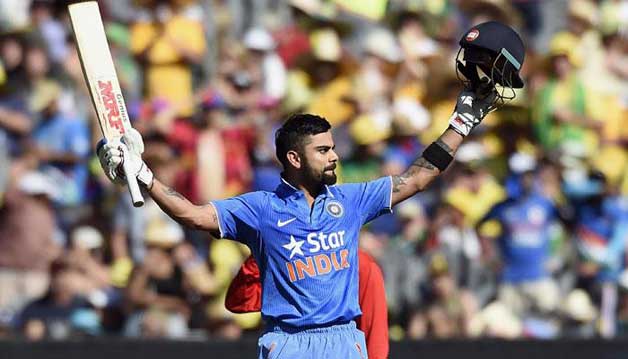 Virat Kohli occupies the first position in the list. When it comes to one day cricket, there are not much batsmen who can come at least close enough to Virat Kohli. Kohli is considered as one among the Fab 5 batsman in the world.
While the other 4 compete against each other, Kohli is competing with himself for greatness. Kohli is now chasing the 9000 run mark and beating de Villiers for the record. Kohli achieved 8000 runs on his 175th innings. 7 innings fewer than Ab de Villiers. Such is the competition between these two incredible gentlemen of the game.