2. Australia vs Bangladesh, 18th June 2005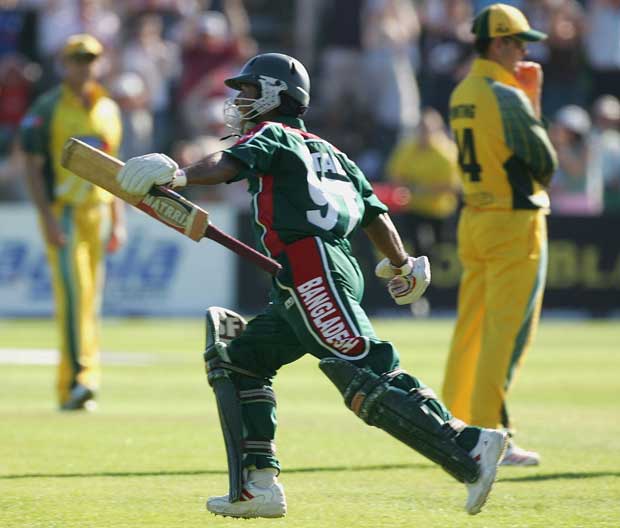 This victory against the mighty Australians and that too in alien foreign condition is considered to be the silver lining in the ODI history of Bangladeshi cricket. This match was a testimony about how much talent and enigma this side possessed.
The disciplined bowling of Bangladesh restricted the Australians to the score of 249 runs. But, still the Australians were the prime favorites with bowlers like Mcgrath, Kasprowicz, Gillespie and Hogg. After Bangladesh lost three wickets at the score of 72 runs, then people started speculating that it is another one sided encounter.
But then the flamboyance and brashness of a young 21 year old Bangladeshi: Mohammad Ashraful deflated the wrath of the Australians. He made a match winning century. The Bangladeshi side won the match with 5 wickets in hand 4 balls to spare. In this way, they recorded their first and only win against Australia and the glee of the victory transformed their fans to cloud nine.