7. Virender Sehwag – 5,055 Runs, Avg: 35.10, S/R: 103.37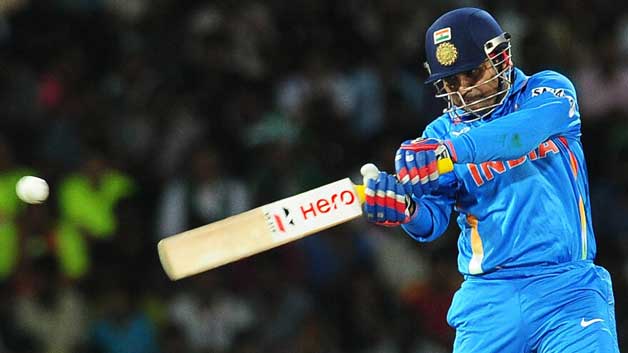 One of the greatest entertainers of all-time, Virender Sehwag was a treat to watch in his playing days. An out and out hand-eye co-ordination player, Sehwag played cricket like there was no tomorrow.
The Sultan of Multan had the ability to win games single-handedly or put the side into ascendancy with his destructive batting. The fearlessness with which he smashed bowlers was awe-striking. There was no middle path for him, either he blasted or perished. In 151 away innings, Viru hammered 5,055 runs at a breath-taking strike-rate of 103.37.