3. Rahul Dravid – 7,362 Runs, Avg: 37.56, S/R: 68.23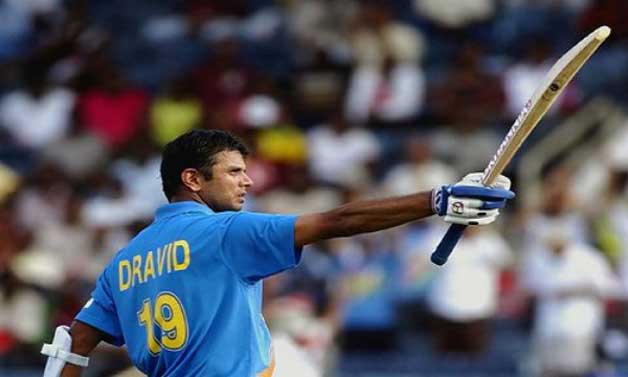 Rahul Sharad Dravid is one of the few players with over 10,000 runs in both Test and ODI formats. When he started out, he was labeled as a Test match specialist. But he not only went on to become a regular in Indian ODI XI but ended his 50-overs career with 10,889 runs. He has to be one of the best grinders the game has seen.
ODI format didn't come to him naturally, but he was too good a player not to adapt to white-ball cricket. The classical right-hander most played in middle-order and was a decent finisher. In 243 away ODIs, the Indian veteran has 7,362 runs with 6 tons and 58 fifties.