8. Sachin Tendulkar 175 vs Australia, Hyderabad (2009)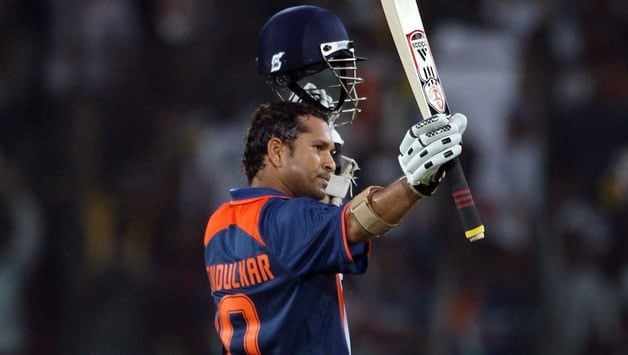 Throughout his career, Sachin Tendulkar has had a penchant for pulling out victories single handedly. This innings, was one of the best Indians have ever witnessed in a run chase.
Batting first, Australia posted a mammoth 350 on the board, thanks to a century by debutant Shaun Marsh. In the chase, it was the India of the 90s all over again. Tendulkar almost chased 351 on his own, but with the target in sight, he got out and the rest choked. It was a great innings, although in a losing context, because it was a mix of sheer will power and experience from Tendulkar. Countering the Aussies' determination is never easy, but he has done it time and again. He smashed the Aussies all over the ground. The best part about this innings was that he played so sensibly that the run rate never looked unachievable. The drives and cuts were in gap and the occasional lofty shots were always in the vacant areas. The shots played in this particular innings reminded everyone why, even after 20 years of his debut, he was still the best in business. The straight drives were effortless, there were clean cover drives, the trademark hoick towards midwicket and the occasional cheeky upper cut, it was the complete package of his genius.
And when it ended in a heartbreak, the emotion evoked by it, was second to none.