3. Gautam Gambhir 97 v Sri Lanka, Mumbai (2011)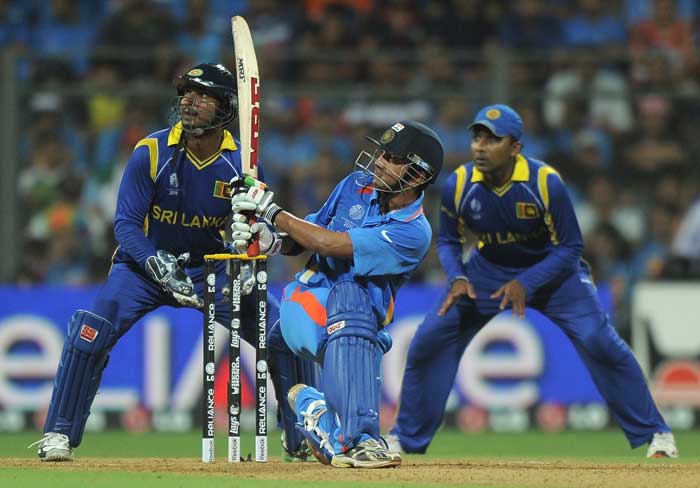 He's not a dasher like Virender Sehwag, he does not ooze the class of Sachin, he does not have a wide fan base like MS Dhoni, but he's Gautam Gambhir, the man for the big occasions.
His 75(54) in the inaugural World t20 final was largely overshadowed by the bowlers' efforts. Similarly in the 2011 World Cup final, the Indians got so carried away by the thrilling six by Dhoni over long on that they forgot to appreciate the Delhi opener's match winning 97.
Scenario, World Cup final, a raucous home crowd of 40000,a world cup drought of 28 years, chasing of 271 against a Lankan attack boasting the likes of Lasith Malinga, spin wizard Muralidharan and Nuwan Kulasekara was not an easy job. India lost Sehwag for a duck and Sachin for 18. When all seemed lost, Gambhir stepped up to the occasion like the does, farmed the strike with Kohli, and then went for the big shots.
Gambhir cut the offies with delicateness,drove the quick bowlers with brilliance of the highest order. At 97,he chopped on to the stumps but by that time, the job had been more than completed. A trademark six from Dhoni sealed off things for India and a billion people erupted into wild celebrations.
And thus ended the tale of one of the best, yet underrated, innings by an Indian.