5. Saurav Ganguly 141* v South Africa, Nairobi (2000)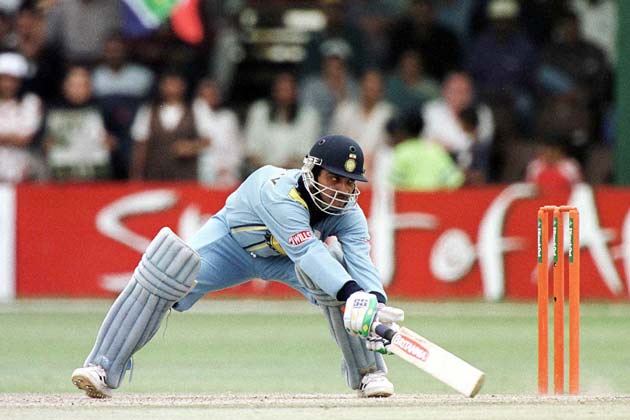 This knock too holds a special significance in Indian cricket. Saurav Ganguly was appointed the captain recently and he had presented his idea of an aggressive brand of cricket. People thought that it was easier said than done. But Ganguly was about to prove them wrong.
The occasion was big. It was the semi finals of the Knockout Trophy in 2000. India were facing South Africa in Nairobi. Ganguly knew that against a team of South Africa's calibre, he needed to lead by example. He first saw off their best bowler, Allan Donald. He then stepped on the gas and attacked the quick duo of Telemachus and Shaun Pollock. The shots played by him were top notch. He did not hesitate to step out of the crease to hit his trademark sixes over long on. South Africa were taken aback and resorted to defensive lines. The Prince of Kolkata was undeterred smashed 141* to punctuate India to 6/295. South Africa had no answers to this mammoth total and folded for 200 and thus the captain led by example to take India to the final.
This innings was an indication of the highly successful captaincy and batting career of Ganguly that was yet to come.