2. Allan Border (Australia) – 106 wins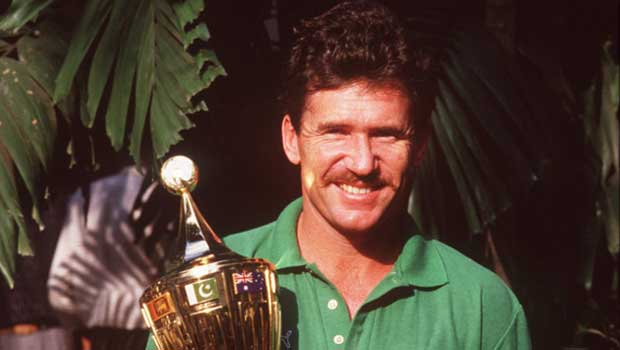 Allan Border is known to be one of cricket's all time greats. He was a deadly one day batsman with a thirst for success. He was not the natural or born leader stuff, but who had to shoulder Australia on the resignation of Kim Hughes. When he took over, Australian cricket was in a turmoil. He had to start it from scratch and build a team that was capable of playing the best and surviving the setbacks. He led Australia to its first world cup victory in 1987, it was the beginning of a golden era of cricket for Australia.
The next decade and half belonged to Australia. It was much due to the foundation that this great visionary had laid on. He was considered a misfit in the limited overs cricket, for his un-attractive batting style. In the annals of cricket history, he has a special place much due to his innovative captaincy and being the torch bearer who brought about a new found professionalism and positive attitude. He led Australia in 177 matches, off which 106 ended on the winning side with a win percent of 59.89%. He is no.2 in the list.