8. Abdul Qadir :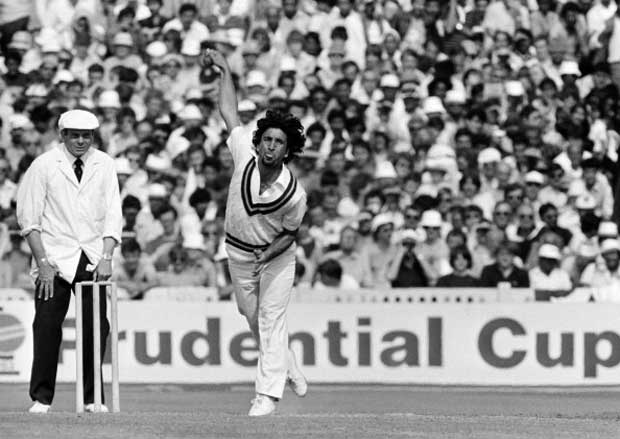 If bowling six different deliveries in an over requires abrupt skills with the red cherry in hand. Then, this man was skillfully proficient in the trade. He belonged to a rare breed of wrist spinners in the cricket world after a drought of such arts in eras of 1970s and 1980s. He was crackerjack at bowling two different varieties of googlies while he was equally effective with his flippers as well.  He had matchless level of variation and temperament as a bowler.
He was also one of the finds of the Pakistani's grandiose leader: Imran Khan. His best performance came against England in Lahore where he took 9 wickets in an innings and holds the best figures for a Pakistani bowler in a test innings.
In 171 international matches, he claimed 368 wickets. He also compiled a tally of 17 Five-wicket hauls, 16 four-wicket hauls and 5 ten-wicket hauls in his 16 year old career.