4. Saqlain Mushtaq :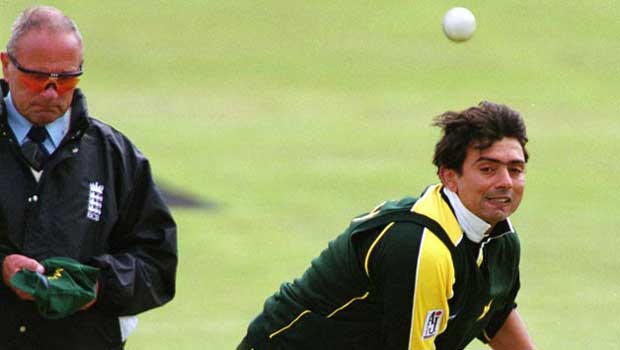 Saqlain Mushtaq is the most successful spinner to have played the gentlemen's game for his country. His limited overs exploits overshadowed his test match credentials but yet his effectiveness in test arena was also undisputed.
He was also popular for mastering the art of doosra which makes him the elusive off-spinner to advent this trend on the cricket field. He was an outright expert at spinning the ball away from the batsmen with the off-spinners action which was a mystery for many.
He played 218 international matches and grabbed 496 wickets. He also amassed a total of 19 five-wicket hauls with 3 ten-wicket hauls to his credit.