7. Saeed Ajmal :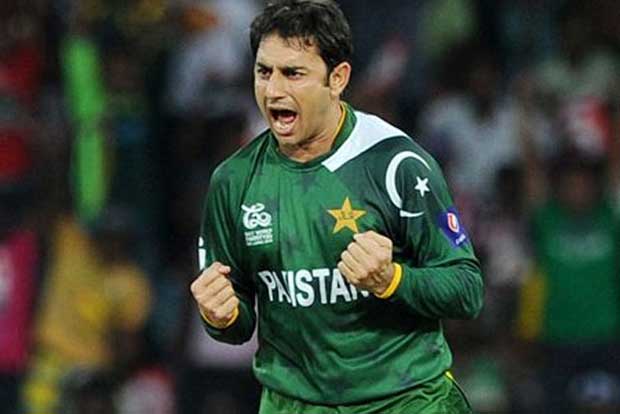 One of the greatest Pakistani spinners in the recent years, Saeed Ajmal has been a prolific match winner for his country. Although, he made his international debut when he was 30 years old but yet he has carved his name in history of great Pakistani bowlers.
He heavily relies on the doosra besides his complex variations which has unruffled almost every modern day batsmen. His breakthrough series came against the top ranked English side in 2012, where he nailed 24 wickets in 3 matches at a brilliant average of 14.70 to hand over his country a historic series win.
So far, he has represented Pakistan in 212 international matches and has grabbed 447 wickets. His successful career which was moving at a speed of bullet train transformed into a heavy loaded goods train when he was banned for his illegal bowling action. Though, the champion player stitched his return in international cricket with a remodeled action but now he hardly looks the shadow of the bowler, we knew. Subsequently, he was dropped from the national side as well.