6. Ajinkya Rahane (India)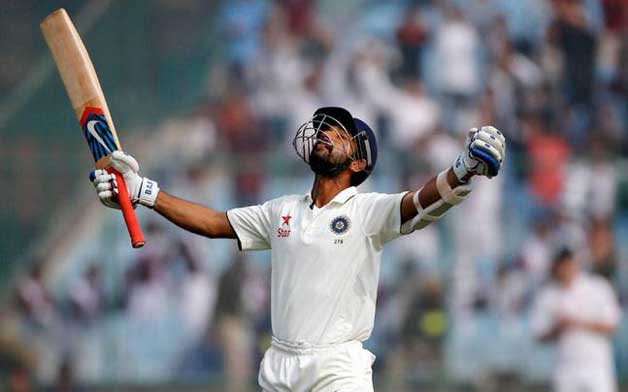 Also known as all-conditions expert, Ajinkya Rahane is India's best Test batsman, at present. From Australia to South Africa, green wicket to rank turner, pace to spin, defence to aggression; this man has adapted himself and conquered all the challenges thrown at him like a boss.
Jinx is a complete Test batsman, equipped with solid technique and a sound temperament. His adaptability and versatility makes him a top player.
Out of 29 Tests, Rahane has played 21 Tests outside India yet he averages in excess of 50. He only played his debut match at home and after that, 21 away games on the trot but he has scored everywhere. The classical batsman has complied centuries at Wellington, Lord's, Melbourne, Colombo and Kingston besides scoring 96 and 98 runs in Durban and Fatullah respectively.
In last two years, the Indian Test vice-captain has stroked 1,531 runs at 59.